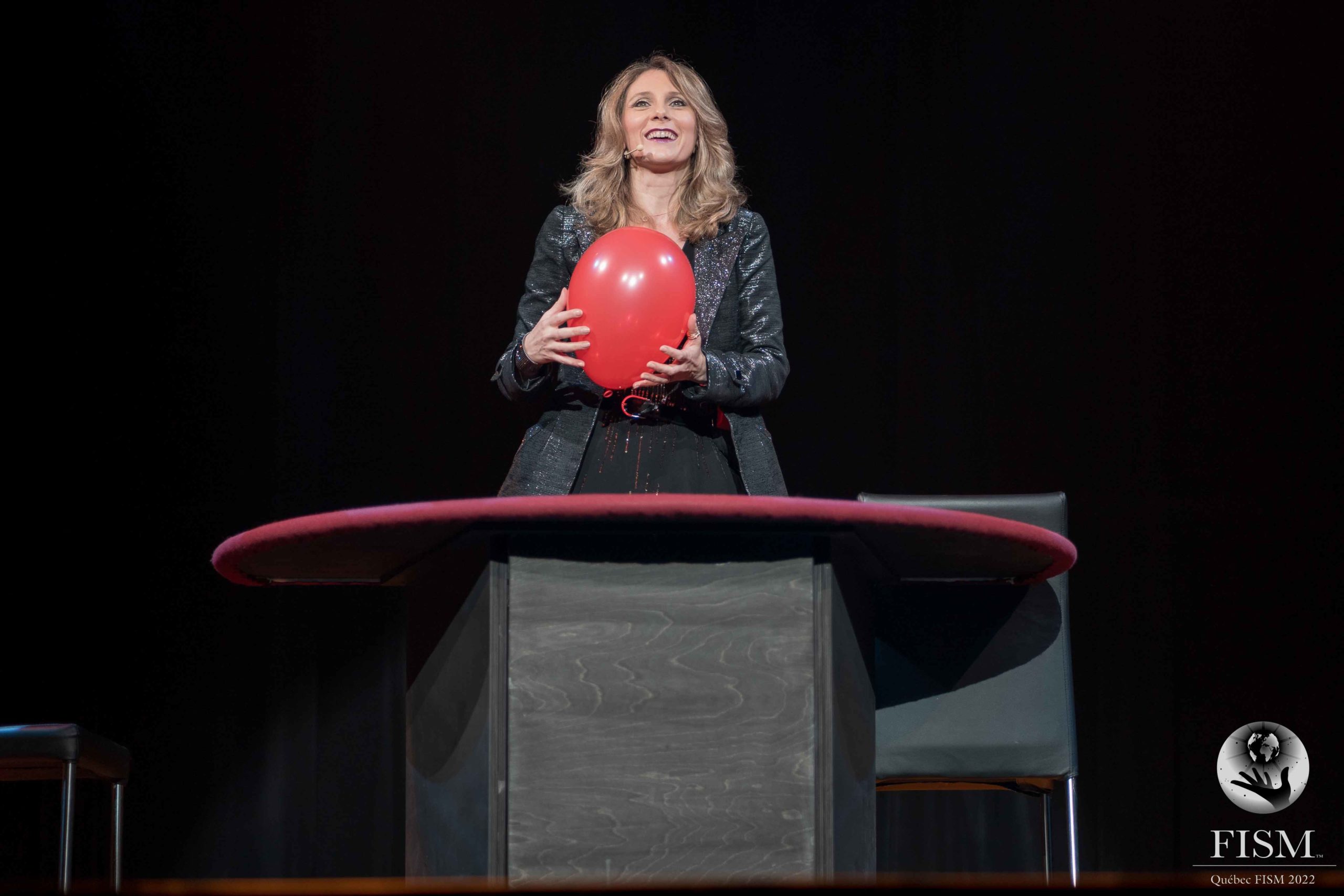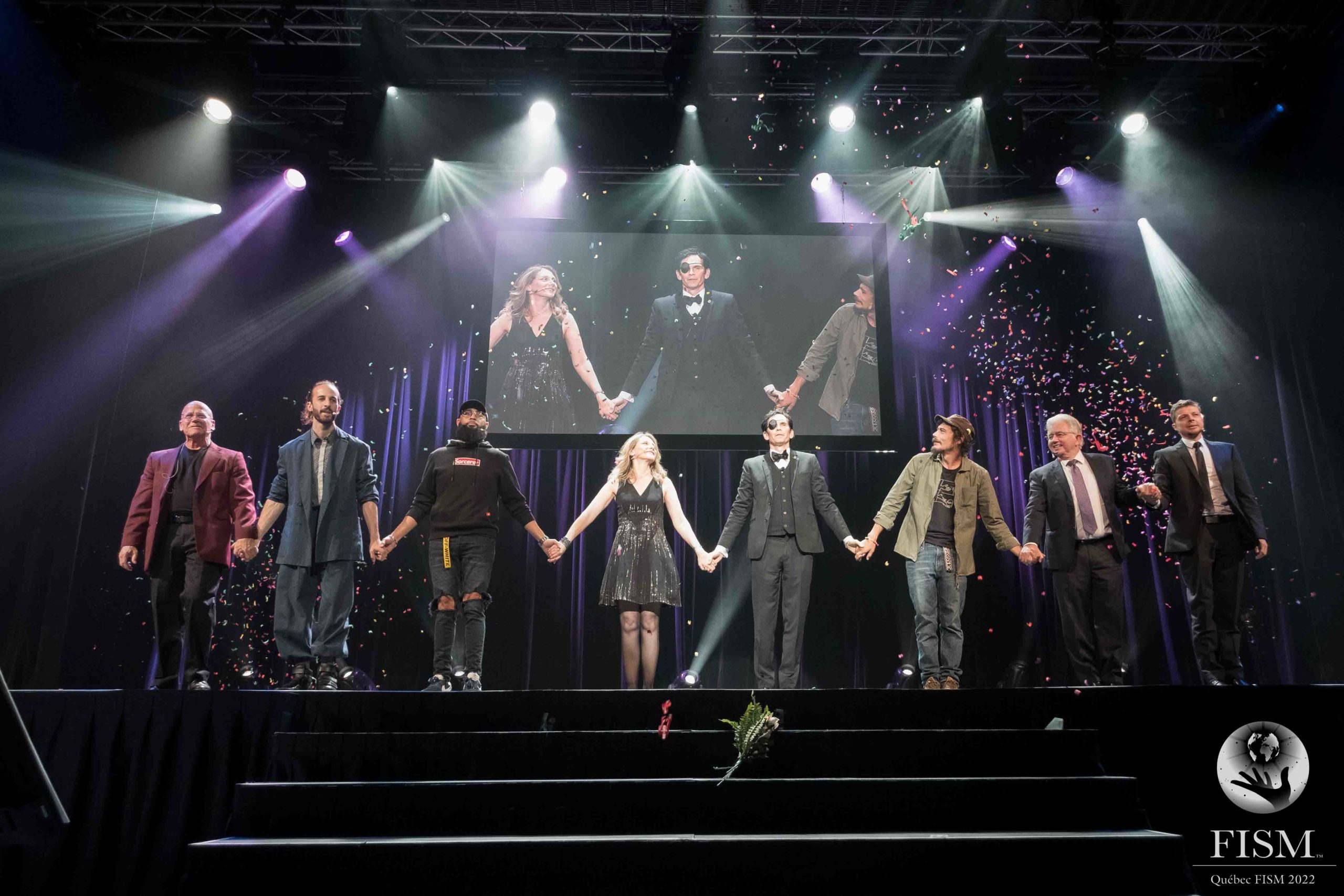 Let me begin by saying THANK YOU to Mr Witt for proposing me to contribute as a regular column in his magazine… it's going to be a first for me !
Let me tell you something, when I do, discover, or eat something for the first time I make a wish… It's a French custom I love (taught by my Daddy !) that I do all the time I can… cause, it costs nothing and worst case scenario: it can WORK !!!! so why should I miss one opportunity to live better my life ??!!! You should give it a try 😉
So yes I've made a wish for this first writing.
I have to justify myself, Wittus gave me "carte blanche" to tell you whatever I want… so don't expect tricks or talks ONLY about Magic !!! I am free…
I also feel FREE in my life and my age… I will soon turn 50 years old and I want to taste every minute of it ! So I'll maybe say things that you won't care for and that's pretty normal we are all different but still this is what I think 😊
YES I AM A FISM LOVER, I just got back from FISM Québec 2022. What a joy to meet again some old friends that time (+Covid) took away for a while and how happy to have made new friends… This feeling of shared LOVE thru Magic is still the same: I've started Magic like this.
My dad Dominique Duvivier took me to FISM 1988 in Den Haag where he was booked, I met all the most amazing artists there: just to name a few: Jeff Mc Bride, Vito Lupo, Ricky Jay, Albert Goshman, Princes Tenko, Kevin James, Rudy Coby, Johnny Lonn, the Pendragons, Paul Daniels, Finn Jon, Tina Lenert, Richard Ross, Eugene Burger… mind blowing experience !
I've felt deep in my emotions that this love during one week was corresponding to what I aspire… SHARING, gathering, meeting, and the sessions are wild too.
I've met all of that this last July in the "Nouvelle France"… and more ! Because this time I was booked in the close-up gala with talents I admire so much and for such a long time: Michael Ammar and Paul Gertner… I was also with artists like Mario Lopez, Pierric and Eric Jones ! This is crazy !!! The whole thing was presented by the amazing and wild Rob Zabrecky: I am a fan ! he is so special, he has a world of his own, and what's being an artist is about: showing your interest and sharing your Passion whatever it is.
I was amongst all of these artists… I rarely say or think it: but I was PROUD, yes proud to have succeeded in being legitimate performing with those giants.
Waouh !!!!!!!!!!!!!!!!!!! on your side, it will take you 20 seconds to read this sentence but on my side, it took me a lifetime… so I enjoyed every minute of it, and I still enjoy thanks to you reading me… I hope !
I was VERY disappointed by the fact that Léa Kyle didn't have any price… this is crazy, non-sense and not fair for the Art. Yes maybe she was not in a great shape but still she has renewed the Art of quick change adding Magic like nobody else before… why didn't she get a price of invention or originality ? It's a mystery for me.
And don't get me wrong, I don't say this because she is French, it has nothing to do with this…
FISM's are boosters if you had lost track of something in Magic, you go to a FISM and you're ready to move on, feeling re-energized, re-inspired by this community of Magical Lovers… you see Magic from 8.00 in the morning until 4.00 in the morning… everybody brings back with something special from such a convention… my only advice if you have never attended one: GO to the next !
That's all for now folks, until then take care of yourselves.